Five Dollar Tattoo Day 2016
Posted Mar 2, 2016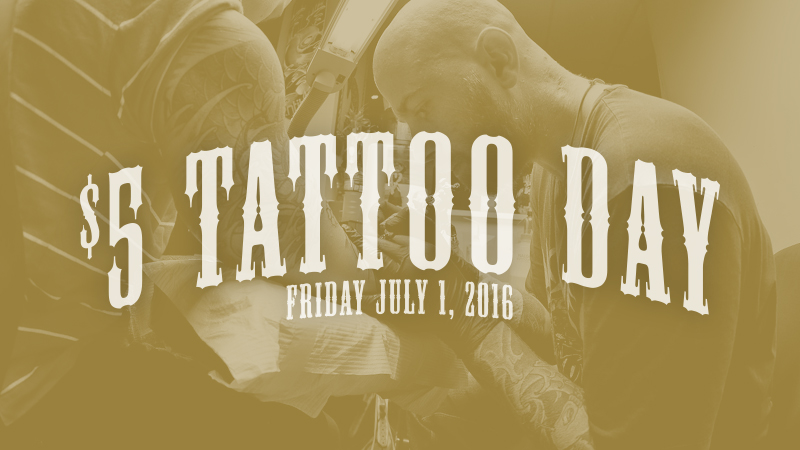 On Friday July 1, 2016 Scott, Janette, and Josh will be giving $5 tattoos from 11am-7pm.
Here are the rules: All customers will be accepted on a first-come, first-serve basis. Appointments can not be made in advance. Customers will select their tattoo from a limited edition flash set. Each design from the flash set will be tattooed once. No changes or modifications allowed.
If you have any questions regarding this promotion don't hesitate to contact us.